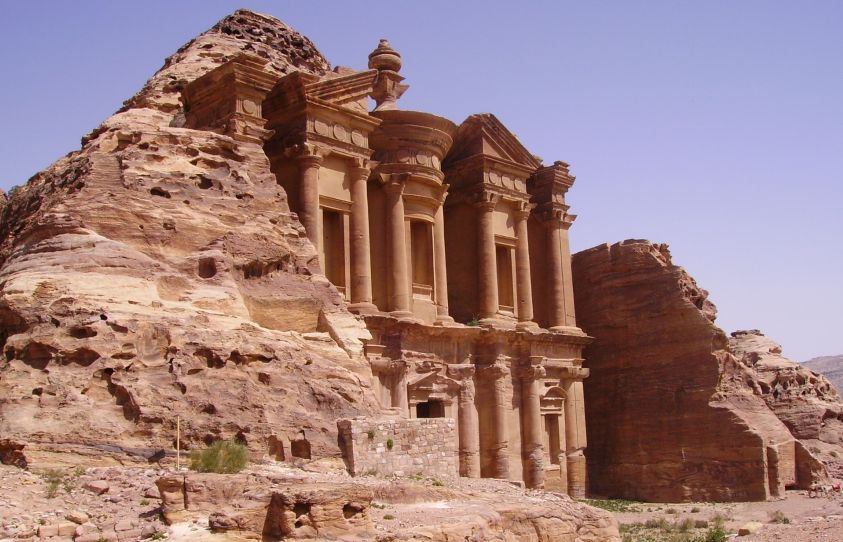 The Ancient City of Petra in Jordan
Petra is an archaeological site in Jordan on the slopes of Mount Hor
among the mountains on the eastern flank of Wadi Araba
- the large valley running from the Dead Sea to the Gulf of Aqaba.
Petra is renowned for its rock-cut architecture and is one of the "New Wonders of the World".
It has been described as "a rose-red city half as old as time".
UNESCO has described it as "one of the most precious cultural properties of man's heritage".
Petra is a World Heritage Site.